Details
Time
: TBA
Venue
: Park Slope Bluegrass and Old Time Music Jamboree
Address
: 336 3rd Street, Brooklyn, NY
State
: NY
Zip
: 11215
Contact Website
:
http://www.jamesreams.com/jamboree.html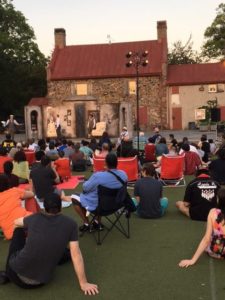 Brooklyn might seem an unlikely place for an old-time bluegrass music festival. But it's like a homecoming party at the Park Slope Bluegrass/ Old-Time Jamboree, held every year in September. It brings together musicians and fans of the traditional American music born in the mountains of Appalachia.
It's held both indoors in the rooms of the 100-year-old Ethical Culture Meeting House, as well as outdoors on the building's park-like grounds, so passers-by, attracted by the music, come in, kids and all, and wind up staying through the evening.