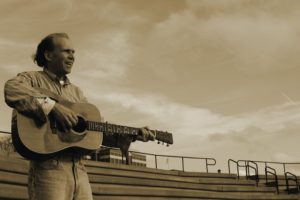 04/24/2022
Schenectady, NY
The fourth annual Capital Region Thomas Edison Music Awards return to the MainStage at Proctors at 6 p.m. Sunday, April 24.
The Eddies is an opportunity to amplify, empower and celebrate professionals working in the area's wide-ranging music scene.
This year, we honor 210 finalists in 36 categories for their work during 2021. Nominations and voting are determined by a group of judges representing the local music community. Each judge is provided with a copy of the quarterly Local 518 Music (and More) Reports for the year in question. This has been produced by Andy Gregory at WEXT since 2012; copies are available for free on the station's web site. This is a very thorough almanac of record, album and video releases in the market, complete with links to the work. We feel that this is best way to ensure work is not overlooked.
The Eddies Music Awards and UPH are both part of Proctors Collaborative.