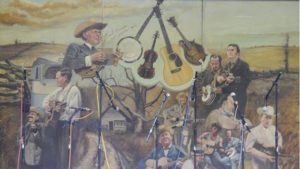 08/04/2018
Wind Gap, PA
Details
Time
: TBA
Venue
: Saturday - The Appalachian Fiddle & Bluegrass Association Festival - Mountain View Park, Wind Gap, PA
Address
: Mountain View Park, East Mountain Road
Zip
: 18091
Phone
: 610-746-2583
Contact Email
:
afba_admin@afbawindgap.org
Contact Website
:
http://www.afbawindgap.org/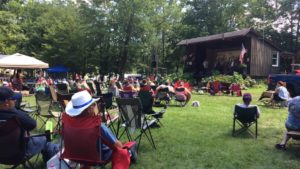 The Appalachian Fiddle and Bluegrass Association has the distinction of being the only 501(c)(3) non-profit bluegrass association in the USA that owns a park. Bluegrass music fans travel from a broad area of Pennsylvania and surrounding states to attend festival weekends, and most take advantage of the camping facilities. Day-trippers and campers, of all ages, ranging from toddlers to grandparents, including entire families, come and enjoy as many as four days of music, "off the beaten path". Free music workshops are available, and a variety of vendors are on site, providing food, merchandise, and bluegrass bands' recordings.