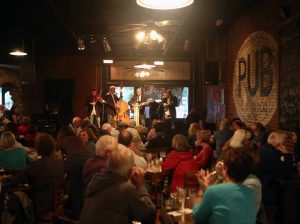 03/17/2020
Saratoga Springs, NY
Join Jim Gaudet and The Railroad Boys, Sten and Maria Z , Karen Ann and Mountainside, and David Hughes for a special benefit for the Kokoro Healing Foundation.
The Kokoro Healing Foundation is a 501 (c) (3) that serves the palliative care population with a purpose to provide choices beyond the actions available through traditional healthcare options.
Join the Kokoro Healing Foundation for a special St. Patrick's Day benefit to raise funds that will help provide comfort, care and choices to individuals with life changing illnesses.
Due to the high cost of holistic and whole person care, many individuals are unable to access the services that could alleviate stress and symptoms. In fact, many of these services are overlooked and underused because health insurance companies do not consider them to be essential treatment options. However, at the Kokoro Healing Foundation, whole person care is essential to the well-being of the individual and their support system. Some of the services this organization provides are massage, art & music therapy , mental health services, meditation, nutrition counseling, acupuncture, and many more.
Food will be provided along with a cash bar.